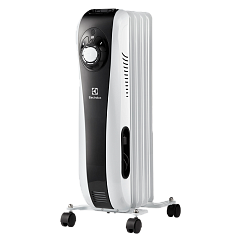 EOH/M series
Electrolux line of oil radiators of the EOH/M series combines modern design and practicality. Clear and simple lines, laconicism - an excellent choice for an interior of any style. The devices are equipped with the MAX time heat technology, thanks to which the radiators can be used continuously for more than 45 days.
Overheat protection
Cord storage system
Safety tilt over switch
Adjustable thermostat
Three heat settings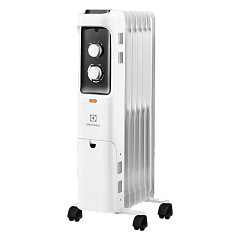 LT series
A unique feature of LT series oil-filled radiators is the patented MINI-WAVE ribs, which increase the heat transfer of the device by 18%.
Patented "Mini-Wave" rib shape
Environmentally friendly and safe filler
Maximum level of security